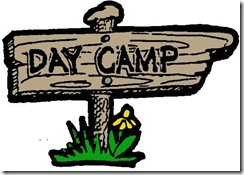 As the old song goes … "schools out..for the summer!"   And that means the kids are home!!  So how do all you work at home dads and moms get your work done?  One option is summer day camp!!  When summer day camp season comes around, here's a way to let Uncle Sam pick up the tab for your children's fun (and your sanity) 🙂
Most working parents are well aware they get a tax break to help cover the costs of sending Dick or Jane to day care. Well, this same credit can also be used for summer day camp expenses. During school vacations, many parents turn to these supervised programs to provide child care while mom and dad work. And work applies to both an employee job as well as self-employment.
Overnight camps don't count, but the Internal Revenue Service says day camp expenses do qualify for the popular Child and Dependent Care tax credit.
And by day camp, don't limit yourself to the traditional YMCA-type scenario. There are plenty of other programs that qualify, such as: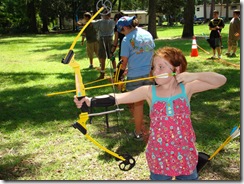 Sports camps: Soccer camp, baseball camp, basketball camp, football camp, volleyball. These all count.
Academic camps like computer camp or other scholarly pursuits.
Fine arts camps for music, drama, and art.
There are day camps for most any activity your child might enjoy.
A few caveats…..
The child must be younger than 13. This age requirement applies only to claiming expenses for day camp, not for claiming other allowed dependent care expenses.
The camp must not be a sleep-over camp. The child must only spend time there during the day.
Only working taxpayers need apply. You can only claim dependent care that was necessary so that you can go to or look for work.
If you're married, the IRS requires both of you to be employed or seeking a job. The only exception is when one spouse is either a full-time student or is physically or mentally incapable of self-care.
You take the credit on Form 2441, Child and Dependent Care Expenses. The amount of your credit depends on your income. Take a peak at Form 2441 HERE.
Leave a comment and tell us how you'll be able to take advantage of this credit.
And thanks for reading BillOnBusiness.net!