It never fails.
Every year I have family, friends, and clients who lose out on tax deductions because they just DON'T track the out of pocket expenses to document the deductions to which they are entitled.   I must confess, I am sometimes guilty myself.
Why is that?
Because we don't know what to track?
Because we are too busy?
Because we forget to write it down?
Yes, yes, and yes.
AND, because, while we don't want to admit it, many of us are pretty darn lazy. There's nothing wrong with that, of course, and given the right set of tools, lazy folks like us can actually spend more time procrastinating and less time worrying about how to blow off whatever it is we're trying to avoid . . like tracking those darn expenses.  But I digress!
Here are some cool tools that should help. . .
Evernote (a freebie)
Evernote works with nearly every computer, phone and mobile device out there.  Use your mobile device to snap a quick pic of your receipt and send it directly to Evernote.  This means no stuffing random receipts into your pocket or purse,  hoping they make it back to your filing system.
At tax time, just save the pics to a file and give them to your tax pro.  (Just so ya know, they will like this MUCH better than your unorganized shoebox of paper receipts.)
As an added benefit, you can also use Evernote as a sort of mobile post-it note and scrapbook, capturing clips from newspaper articles, meeting notes and even business cards.
Check out Evernote  here.
Xpenser (another freebie)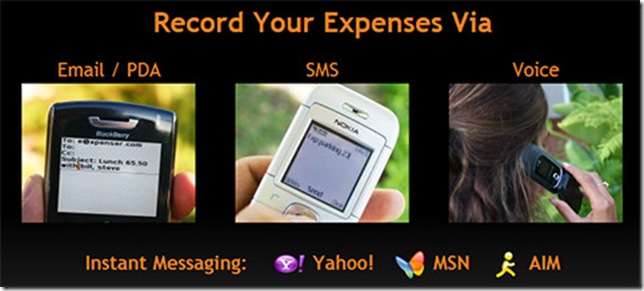 Log expenses by email, SMS / text messaging, instant messenger (Yahoo, AOL, MSN, or Google), voice (just call and say your expense), or by posting them to Twitter.
Edit and finalize expenses online, and generate expense reports for your bookkeeper or accountant
Export your expenses to Quicken, Microsoft Money, or any other financial application that supports QIF or CSV formats.
Check out Xpenser here.
And for you iPhone slaves lovers,
iXpenseIt ($4.99 in the Apple store)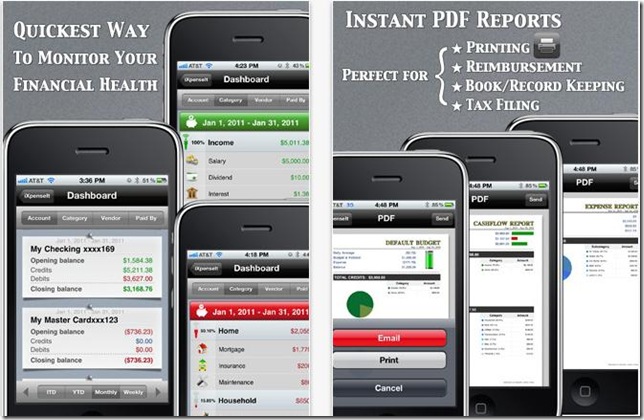 Stores digital photo receipts
Expense summary of total, average expense per day and top expense of the month
Generate a custom report for your accountant at tax time.
Check out iXpenseIt here.
And there you have it.  Three cool ways to document your out of pocket expenses.
Do you have a favorite app that you use?  Share it in the comment section!
And by the way, in case you're wondering just what expenses you need to track…
Grab a copy of my free report 17 Deductions and Strategies the Internal Revenue Service Hopes You Don't Know.  You can get it HERE.
Thanks for reading BillOnBusiness.net!!